BOO!
It's the scary time of the year! Check out the SpoOoOky specials we've got for you this month – it's very scary how much you'll save!
---
Welcome to LE17, a showcase of five outstanding wines from some of the world's most renowned growing regions. This year, we have sourced superior quality juice from Australia, South Africa, New Zealand, Spain & Italy to bring you five impressive wines that will be a welcome addition to your cellar. Featuring unique blends & sought-after varietals, the LE17 collection offers something for every palate. These vintages are available by pre-order only until our order date of December 2, 2017
We are going to offer a $60 discount when you pre-order 3 or more of the LE2017 wines before our Dec.2 deadline.
Don't miss out! My two fav's will be New Zealand Merlot & the Milagro Blanco
You can RSVP your order by replying to this email or just call or pop in the shop for a LE17 brochure and next years calendar's should be arriving any day now.
---
Thanksgiving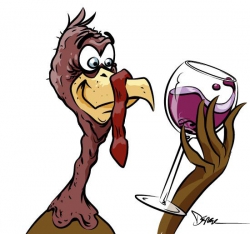 Just a friendly reminder that we will be closed on Saturday, October the 7th through Monday, October the 9th for Thanksgiving. We will re-open for regular operating hours on Tuesday, October 10th.
We apologize for any inconvenience this may cause.
The girls here at AWB hope you all have a beautiful, family filled Thanksgiving weekend… with lots of turkey and wine!
Cheers!
---
Pancetta Egg Pasta
---
October Wine Special
Travel the world this October with Winexpert…
*All World Vineyard kits are 10% off this month!*
Huge savings are to be had this month with all 20 varietals in the World Vineyard line. Don't miss out! This is a fabulous opportunity to vint some quality wine with a quick turnover in order to get your vino aged out just in time for the holidays.
Click HERE to see what our World Vineyard line has to offer.
*Sale includes our 3 varietals fermented on grapeskins*
---
Call for more details…………..
---
Christmas Is Coming!
I know! Don't even bring it up… right? Well we have to! In wine terms, Christmas is literally just around the corner. The deadlines are fast approaching depending on what type of kit you'd like to get brewing in time to be drinking when those holiday guests arrive.
Deadlines for brand specific kits are as follows:
4 week wines – World Vineyard, Vintners Reserve, Island Mist, Chai Maison – NOVEMBER 14TH
6 week wines – Selection, Dessert Wines – NOVEMBER 1ST
8 week wines – Eclipse- we recommend no later than OCTOBER 14TH
Please do not hesitate to start your holiday wine. As much as we like to work miracles for you, the wine will only be ready when it's ready! Start your Christmas wine today!
---
October Beer Special
What type of people would we be if we didn't feature OKTOBERFEST?!
Take this opportunity to give this classic a try… for $15.00 off!
Amber color, medium body, low bitterness, low hop flavor, medium hop aroma. 5% on average.
$137 all month long!
---
Please check us out on Facebook & our website, as new information is constantly being updated.
www.armstrongwineandbrew.com
Thank you for all your feedback on our website and newsletter, it is always welcomed and appreciated.
Cheers, Lisa & her AMA-ZING STAFF!
Armstrong Wine & Brew Ltd
2545 Patterson Avenue, Armstrong, BC V0E 1B0
250 546 6954
armwine@telus.net
Proudly Vinting and Brewing for you since 1996
---
20/20 Gift Certificate
$20.00
Cash Value
GIFT CERTIFICATE
This certificate entitles a new customer to $20 OFF ANY WINE OR BEER BREWED ON PREMISES. Referred by:_____________
The referral of this Gift Certificate will also receive $20 off your next product brewed on premise.
Not redeemable for cash. Cannot be combined with other discounts or coupons. Not redeemable for Limited Editions. Photocopies are accepted.
Offer Never Expires: Non Negotiable Coupon: Too Good to be true…but it is!