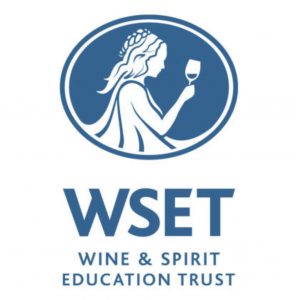 Armstrong Wine & Brew is the North Okanagan's only WSET-certified wine-making facility. AWB, as it is nicknamed, was created by Lisa Holmes in 1996 to provide the highest quality products available in the market to the North Okanagan and beyond. We pride ourselves on our quality and innovative blends. Our customer service will exceed your expectations. Our "NCCP" never cut corner policy is a contribution to our success. We are the longest-running owner-operated brew on-premise in the North Okanagan. Wine, kettle beer, port, ciders, & champagne, you name it; we've got it! We have won numerous medals in the International amateur wine-making competition. So please come down to Armstrong Wine & Brew today to see what you've been missing! Ask us about our latest unique house blends! We also offer Stills by Still Spirits and home Reverse Osmosis water systems, and we now carry Flo leak prevention systems by Moen. (Out of Stock July 8, 2022)
Thank you for visiting our website! We would really appreciate your help with our social reach. If you have enjoyed our products and services, please let others know by leaving a testimonial in our Google reviews. Just click on the Google image to the right. As always, if you are not 100% satisfied, please do not hesitate to get in touch with me directly!
Lisa & her excellent Staff
Testimonials
Kelly Ackeral
Thank you Lisa and Mariah, for a wonderful time as we bottled our company wine last night. That was a first time effort for my wife and I, although my colleagues have worked with you before. We were all so happy with how you kept us organized, and able to get this done so fast. Our compliments on such a clean and wonderful facility, and on your expertise and equipment. We are inspired now, and will be back!
Kelly Rowe
"I've been wining and brewing at Lisa's for 18 years now and have seen her business flourish and grow, getting better every year, like her fine wines. Her facility and products are second to none and I especially enjoy the variety of Rieslings she offers... Cheers to Lisa and the Staff for the next 13 years plus"
Charlie Christie
"I have been making wine at Armstrong Wine and Brew for fifteen years. Lisa and her staff do a great job with their product and Lisa always has a warm smile to greet me. When I serve her wine to my friends, they say that can't believe it's 'homemade'."
Brenda Tuttle
"I recommend Lisa and her wonderful establishment to anyone who will listen. Lisa and her staff treat each person with extra special care and consideration. Their product knowledge and experience are great assets to people like me who know what they like but don't know how to get to the end product. I put my trust in them and they never let me down."
Anne Robinson
"Armstrong Wine & Brew Ltd is a first class, five star establishment. The owner and staff are meticulous, helpful, charming and efficient. Not only do they answer all your questions in detail but discuss related topics and make excellent suggestions that will add to ones wine cellar."
Robert Henderson
"We are more and more impressed with Lisa's attention to detail and her commitment to her business. Every surface of the shop is meticulously clean... We just love to entertain a lot, by using Armstrong Wine and Brew we can afford to be generous hosts! We also look to Lisa's expertise when it comes to choosing the premium wine kits that help ensure that our "house wine" have our guests asking for refills. We have been enjoying Armstrong Wine and Brew now for over 15 years, and intend to be committed clients until Lisa herself turns off the taps."
Financial Planner & Leri Davies, Chilliwack, BC